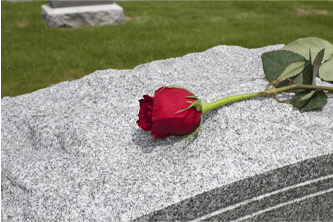 Our attorney at Barker Law Firm, LLC makes it his mission to protect families after the wrongful death of a loved one. Though we hope it never happens, it's not hard to imagine the devastation caused by the unexpected loss of a parent or child. The family will experience horrible heartbreak. There may have been significant financial losses due to medical bills and funeral expenses. Other family members may have been extremely dependent upon the deceased person for financial and emotional support.
If you have suffered the loss of a loved one due to a negligent act, our attorney can help you. Contact us, and we will make every effort to assist you in receiving compensation. We will strive to make certain that you receive payment due to your loss of companionship. Our aim is to protect your family after the wrongful death of a loved one has occurred.
Don't Let This Happen To Somebody Else
Whether we are talking about fatalities on the roadway or due to an collision in the workplace our attorney can help make the community safer by holding the negligent and reckless responsible when they cause the death of another. Many times at Barker Law Firm, LLC, we have heard family members say they never want another family to experience what they have endured.
One sure way to help prevent future tragedies due to severe negligent injuries is to hold the wrongdoer accountable in a court of law. By holding these parties accountable and securing full compensation for the financial losses that accompany the death of loved one, we motivate others to avoid reckless behavior and take actions to protect the safety of others.
Contact Us
Call 605-723-8000 or send us an email to reach our Belle Fourche, South Dakota, office. We offer a free initial consultation in wrongful death. We use written contingency fee agreements in all wrongful death cases that we accept.