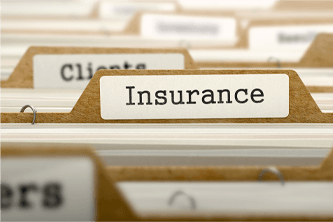 We don't represent insurance companies. When our lawyer negotiates with an insurance adjuster about your case, we have just one goal — to obtain everything you are entitled to recover under the law and the facts of your case. We don't represent insurance companies, and we never will.
The insurance adjusters on the other side are paid and trained to negotiate. Many of our clients lack the experience necessary to successfully handle these types of negotiations. When we take a case at Barker Law Firm, LLC, we handle all the negotiations with the insurance companies so our clients don't have to.
South Dakota Attorney Holding Insurance Companies To Their Word
We sue insurance companies when they break their promises. Though the language of insurance policies can often seem complex, we read insurance policies for a living. From car collisions to workplace injuries, we know insurance policies exist to protect the policyholder — the person who paid the premium.
If a property is damaged or injuries occur, the insurance company is obligated to keep the promises it made when it accepted your insurance premiums. Insurance companies sometimes look for reasons to deny coverage or deny benefits under a policy. That's when aggressive experienced legal representation is needed most.
The Barker Law Firm, LLC will fight for you to make certain insurance companies keep all their contractual promises. Lawyer Kenneth E. Barker has decades of experience dealing with insurance companies and understands their practices. There is no substitute for experience.
Contact Our Law Firm
Our attorney at Barker Law Firm, LLC can be contacted by calling the firm at 605-723-8000 or by sending an email. We offer a free initial consultation at our Belle Fourche, South Dakota, office in personal injury and other cases that result in disputes with insurance companies. We use written contingency fee agreements in all insurance cases that we accept.