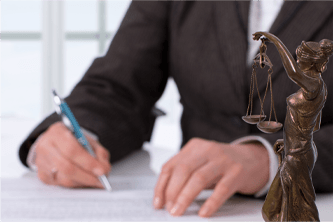 Not every business dispute can be resolved in arbitration. To obtain a favorable outcome, many individuals and businesses must proceed to court. If you or your company is involved in a complex business dispute, you need representation from a wise litigator.
At Barker Law Firm, LLC, we provide sophisticated and intelligent representation in complex commercial litigation. Our founding attorney, Ken Barker, uses over 38 years of experience as a litigator and is a Board-Certified Civil Trial Specialist.
We handle cases including:
Breach of contract and other contract disputes
Noncompetition agreements
Shareholder or partnership dispute issues
Employment litigation
Trade secrets
We will not hesitate to accept the most complex of commercial litigation cases for clients in South Dakota and Wyoming.
Led By A Board-Certified Specialist
Ken Barker, has special training in litigation. He is Board-Certified by the National Board of Trial Advocacy as a Civil Trial Specialist, accredited by the American Bar Association and the American Association for Justice, formerly the Association of Trial Lawyers of America. As one of the few civil litigation specialists in the region, he provides extensive knowledge, experience and skill.
Our Top Goal: Favorable Results
Our primary goal is to achieve positive results, and we pursue this goal zealously. As a tenacious trial law firm, we have hundreds of successful cases under our belt. We implement creative strategies to work toward beneficial outcomes for our clients. In our decades of experience, we have obtained settlements and verdicts in millions of dollars.
Schedule A Consultation With Our Specialist
Barker Law Firm, LLC can assist you in all aspects of complex commercial litigation. Contact our law firm to schedule a consultation to discuss your case with Ken Barker, our board-certified trial attorney. Call us at 605-723-8000, or send the law firm an email.