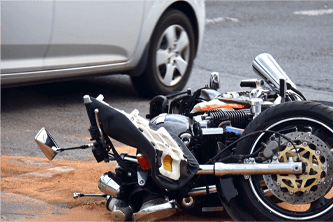 Experienced Motorcycle Collision Lawyer Serving Clients Throughout The Black Hills
We represent bikers who live in South Dakota or travel to the Black Hills to attend the Sturgis Motorcycle Rally. We handle cases involving motorcycle collisions throughout the Black Hills whether they occur near Custer, Deadwood, Hill City, Hot Springs, Hulett, Newcastle, Spearfish or Sturgis. Contact us today for help from an experienced attorney who can get results.
We Look Out For Motorcycle Riders
We know the most dangerous part of riding a motorcycle is the other driver. Sometimes, the other driver doesn't keep a proper lookout. Sometimes, the other driver is texting on a cellphone. Sometimes, the other driver has been drinking. We've heard all the excuses. We look out for motorcycle riders by holding the other driver responsible when his or her excuse is negligence.
Holding The Wrongdoer Accountable
Bikers have the same rights on the highway as every other driver. Unfortunately, when a bike collision occurs, the biker often pays the price with a severe injury.
We take a personal interest in holding the wrongdoer accountable when a biker is injured while vacationing in our beautiful Black Hills.
We Represent People From Other States
We frequently work with out-of-state lawyers who refer their clients to us after their clients are injured on a South Dakota highway. Sometimes, the out-of-state clients call us directly. In either case, retaining local counsel provides our client with access to a South Dakota judge and jury, if necessary.
Contact Us
Our attorney can be contacted by calling us at 605-723-8000 to reach our Belle Fourche office. We offer a free initial consultation in motorcycle collision cases. We use written contingency fee agreements in all serious motorcycle collision cases that we accept.