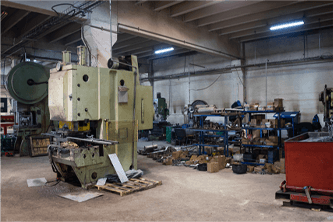 Our attorney at Barker Law Firm, LLC is not affiliated with any oil and gas company, railroad company or mining company. Our lawyer is available to provide qualified and independent legal representation if you or your family member sustained a serious injury while working in the oil and gas fields, railroads or coal mines in Wyoming and South Dakota.
Experienced And Licensed To Practice In Wyoming And South Dakota
Belle Fourche attorney Ken Barker is licensed to practice law in state and federal courts in South Dakota and Wyoming. He has represented South Dakota and Wyoming residents and their families who suffered serious injury working in oil and gas fields, railroads and coal mines.
Railroad Workplace Accident Injury Cases
We are familiar with the laws that protect railroad workers, including the Federal Employers Liability Act (FELA) and the Federal Safety Appliance Act. FELA requires railroads to provide their employees with a reasonably safe place to work, safe equipment, proper tools and training. If the railroad violates this federal law or if a railroad employee suffers an injury from the negligence of another railroad employee, the railroad is legally responsible.
The Resources To Represent You Against Large Corporate Interests
A successful personal injury claim against a large company requires perseverance. It requires prompt and thorough investigation and an understanding of the way these corporations operate in the field. Knowledge of work-related standards and codes is essential.
Our attorney can level the playing field when representing your interests against corporations whose negligence injures oil or gas workers or causes harm to miners, whether the workers have been injured or have suffered property damage at the hands of these negligent parties. Since our attorney only takes a select number of cases at any time, they can concentrate the necessary energy and attention to your individual matter.
Contact Our Experienced Industrial and Workplace Accident Attorney
For additional information, or to discuss your circumstances with our attorney, call 605-723-8000 or send an email to reach our Belle Fourche, South Dakota office. We offer a free initial consultation in industrial accident and workplace cases. We use written contingency fee agreements in all industrial accident and workplace cases that we accept.